Sheffield City Council Say Goodbye To Sunken Tree Pits
Trailflex
Permeable
Paving
On a walk around any large town or city you will unfortunately come across newly planted trees which are dying. This is due to being unable access air and water the two most fundamental elements they need to flourish. Trees are perhaps more valued in an urban landscape than any other. It is imperative that we both, replace diseased trees and protect our existing trees.
We have recently teamed up with Sheffield Council and Amey to replace the sunken tree pits in and around Sheffield. Many of the old tree pits were breaking and sinking causing weed growth and trip hazards. Amey contacted Langford Direct to rip out the old surface and replace with Trailflex.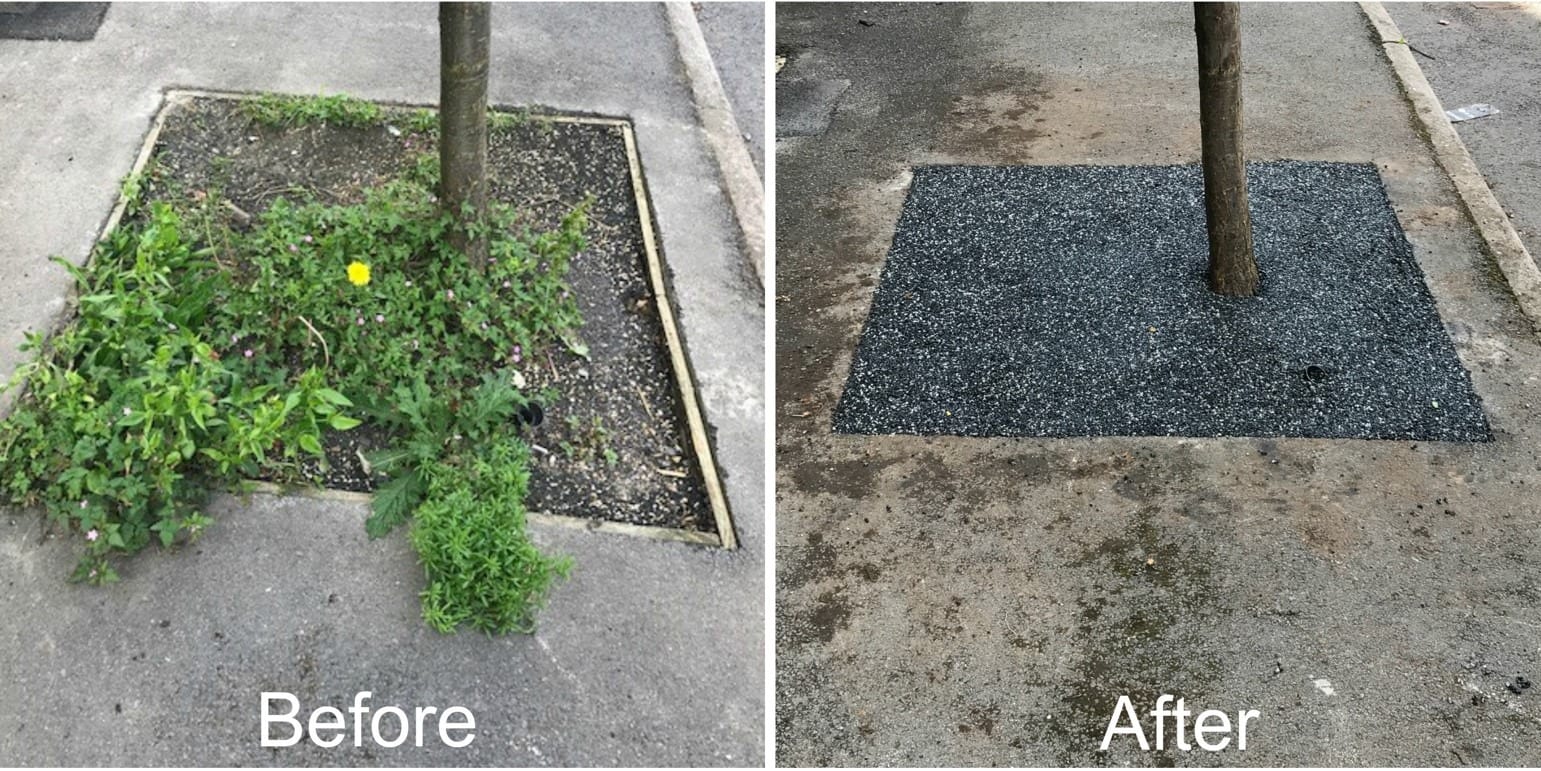 Before and After Trailflex Permeable Paving
Photographs by Wayne Langford
Trees help remove many pollutants from the air and take in thousands of gallons of rain water which helps prevent flash flooding but this can only be achieved when the root system of the tree is able to access it. If trees are unable to access air, water and other nutrients due for instance to highly compacted ground or unsuitable surfacing like macadum, they will spread their roots in search of it causing millions of pounds worth of damage to underground services such as water, gas and drain pipes. Roots can crack pavements causing trip hazards, which often result in injury to pedestrians and expensive compensation claims each year for cash strapped councils.
"Porosity That Lasts A Lifetime"
Originally developed for sites with trees under protection order, Trailflex® allows for up to 90-degree flexibility without compromising weight loading or strength making the finished surface adaptable in physical form removing any risk of root intrusion and subsequent cracking.  Our unique system of recycled rubber and stone requires very minimal groundworks making it the perfect choice for the protection of roots for new and established trees. The voids formed within the system will hold rain water until it can be drawn down into the tree roots by capillary action. Air and other nutrients are also accessed by the tree in the same way, allowing the tree to flourish.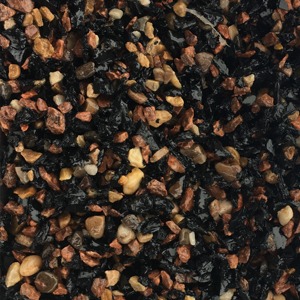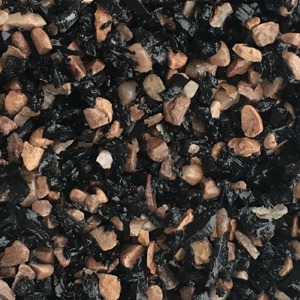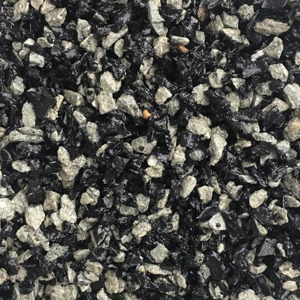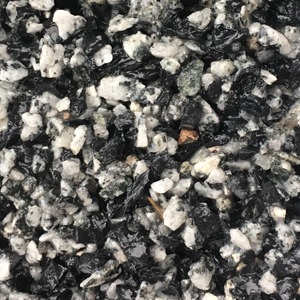 Trailflex
 tree pits are 
virtually maintenance free
, unlike tree surrounds with loose chippings that often collect debris. 
Trailflex
 tree pits were designed and tested to 
withstand freeze thaw
 without cracking.
Since the products launch in November 2014 Trailflex® has been utilised on a number of high profile projects across the UK such as The University of York and a 1.5-kilometre installation at New Hall School in Chelmsford.
Want new articles before they get published?
Subscribe to our  Newsletter.


Langford Direct Ltd, Piccadilly House, 49 Piccadilly Gardens, Manchester, M1 2AP
Send us your enquiry about any of our products or services and one of our team will be happy to deal with this.