Sudstech Permeable Paving in Trowbridge
The re-development  of the Civic Hall in Trowbridge Park for Trowbridge Town Council by Beard Construction has involved the installation of Sudstech. Our unique SUDS compliant porous paving system has been used to surface the first-floor balcony of the new building from where the Lord Mayor can address the public. Sudstech is largely comprised of recycled car tyres which form a sub layer, coupled with a top layer of resin bound aggregate.
Trowbridge, Wiltshire
It was considered ideal  for use on the balcony by  the specifier, Construction Services Group  Hydrock, because it is light weight, does not require special machinery or heavy plant for the installation process, and boasts excellent drainage properties, with the rubber sub base holding rainwater from where it can naturally and effectively drain into the rainwater sewers. The fact that Sudstech is available in a range of colour finishes means that it complements the interior scheme of the new building, effectively harmonising the exterior with the interior.  In addition, Sudstech requires very little on-going maintenance, with no need for pressure washing or any specific cleaning regime.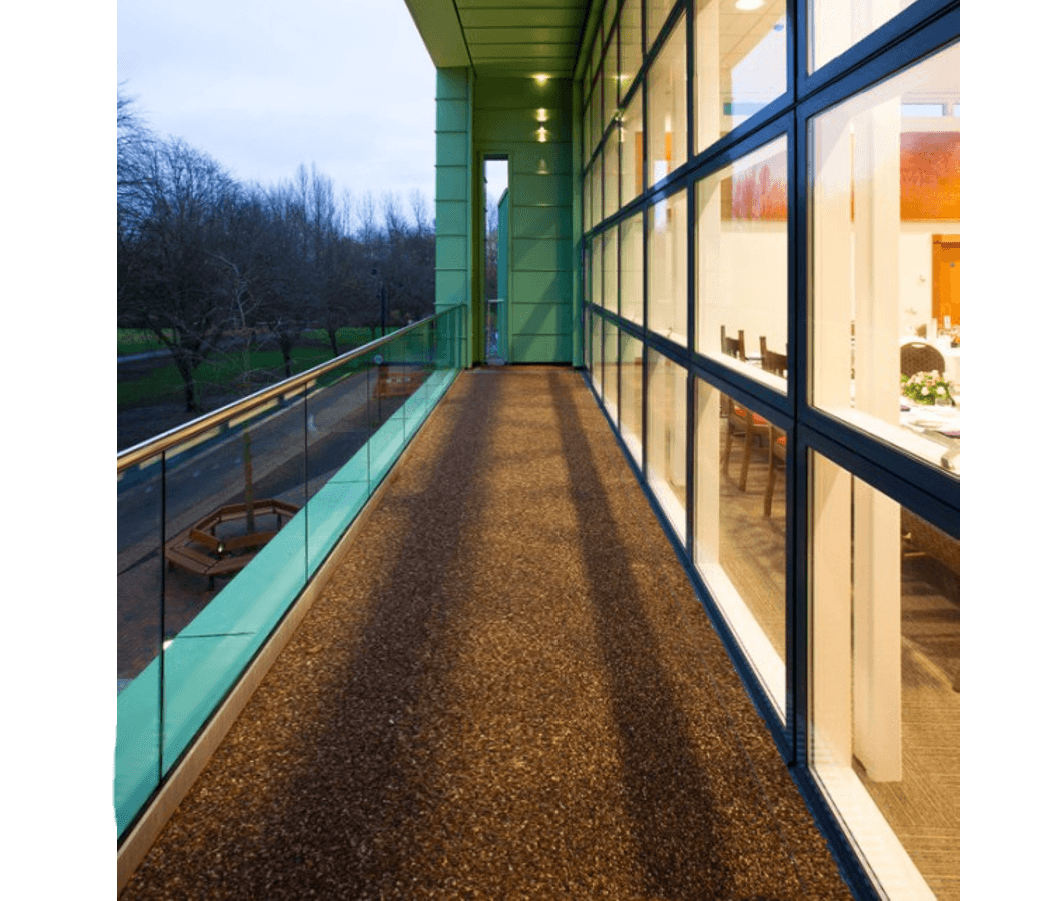 100% Permeable
Mark Buckley of Beard Construction comments: "With environmental considerations now a key part of building criteria we were very keen to use a product which has substantial eco credentials.  The fact that the Sudstech product boasts a range of other benefits, including easy maintenance making it ideal for installation on a balcony made it the natural choice."
Porosity

100%

100%

Slip Resistant

100%

100%

Freeze Thaw Tested

100%

100%


Langford Direct Ltd, Piccadilly House, 49 Piccadilly Gardens, Manchester, M1 2AP
Send us your enquiry about any of our products or services and one of our team will be happy to deal with this.