Trailflex Permeable Paving at Brimham Rocks
Brimham Rocks in Sommerbridge, Harrogate North Yorkshire is a highly popular National Trust property featuring stunning natural rock formations. The area is a favourite spot for walkers and climbers alike. The pathways at Brimham were being washed away exposing the bedrock. The trust wanted to welcome more young families and disabled visitors to the site and, so it was important that accessibility was improved.
Area Size
450m2
Finish
Smoked Topaz
Client
National Trust
Brimham Rocks, South Yorkshire
Trailflex's unique recyced tyres and stone system was the ideal choice of surfacing as it is flexible to 90 degrees, requires virtually no maintenance but most importantly, offers a safe, even surface to walk upon and edging is not required. Trailflex was installed to allow the natural vegetation to grow right up to the new Trailflex pathway.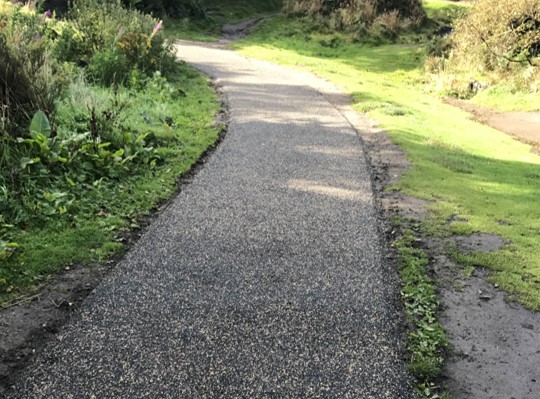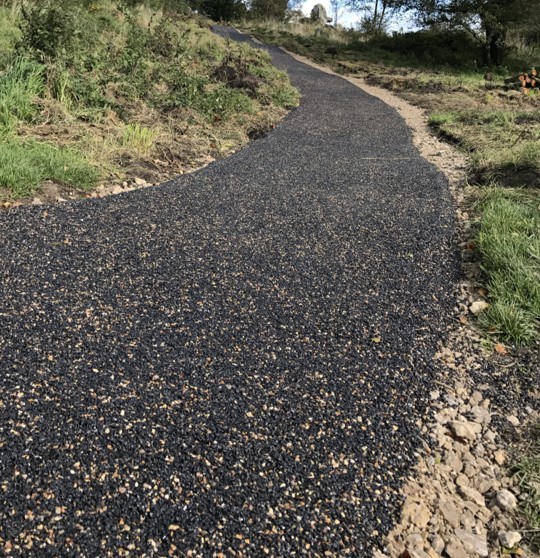 100% Permeable
As Brimham Rocks is an area of outstanding natural beauty, it was also important that the surface was in keeping with the surrounding area. The Trust chose Smoked Topaz, a blend of amber and sandstone colours, totally in keeping with the surroundings.
Porosity

100%

100%

Slip Resistant

100%

100%

Freeze Thaw Tested

100%

100%


Langford Direct Ltd, Piccadilly House, 49 Piccadilly Gardens, Manchester, M1 2AP
Send us your enquiry about any of our products or services and one of our team will be happy to deal with this.