Trailflex Permeable Paving at Heysham Golf Club
Trailflex, the highly flexible porous paving system from Langford Direct Ltd, has recently been specified at Heysham Golf Course to improve safety for its members. The material was applied to an extremely steep embankment leading to the club's driving range. The path is regularly used by its members on a daily basis. Created using recycled car tyres, Trailflex proved to be the ideal solution for the golf club's requirements. The new surface had to stabilise a steep pathway, adding extra grip for pedestrians and golf trolleys. Golf Course Manager, David Hutchinson, commented, "The main pathway leading to the driving range is set on a very steep slope and can be very slippery and unstable, especially when wet. Trailflex was the most suitable material to prevent this as the rubber surface creates a sturdy and comfortable surface to walk on."
Heysham Golf Club
He continued, "It was important to us that the material was of a specific thickness to stabilise the ground and improve the grip of the surface for our members, especially those with golf trolleys. Having this new surface has made the walkway much safer and more stable. I would definitely recommend Trailflex for any new scheme whatever the requirements."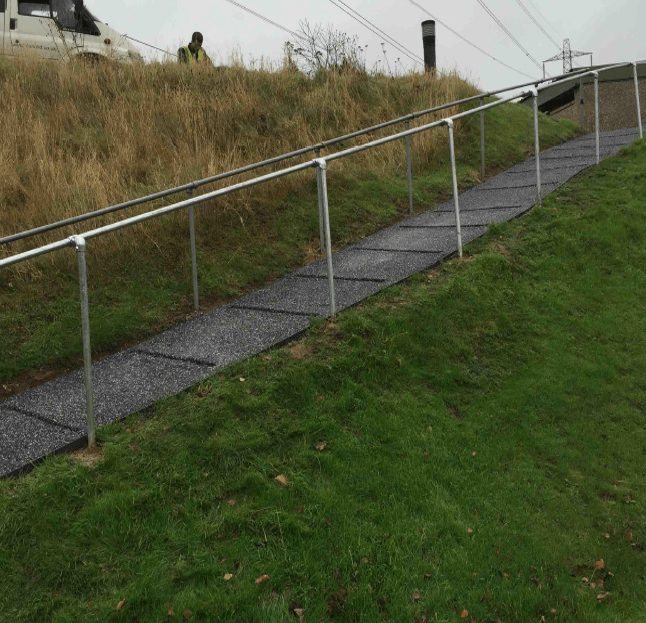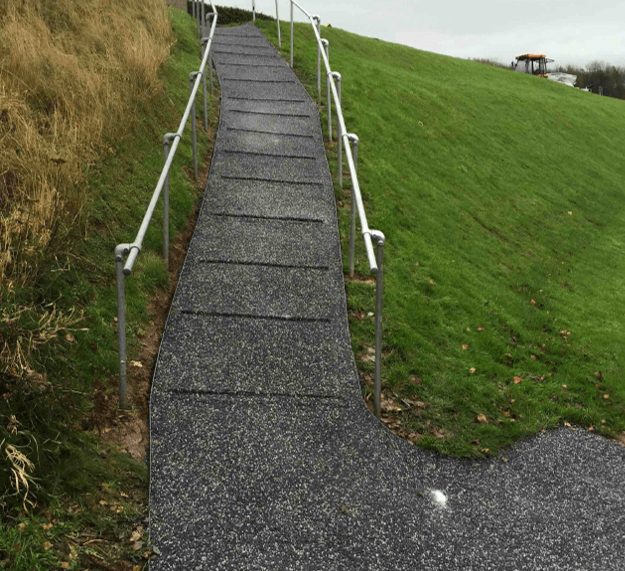 100% Permeable
The rubber and stone mix material is intelligently designed to flex to 90° without damaging the performance or appearance of the surface. It is particularly suitable for applications to public footpaths, cycle routes and car parks where tree root intrusion is present. Our Trailflex system will simply adapt to the contours of the terrain and will flex to allow the movement of the roots in search of moisture.
Porosity

100%

100%

Slip Resistant

100%

100%

Freeze Thaw Tested

100%

100%


Langford Direct Ltd, Piccadilly House, 49 Piccadilly Gardens, Manchester, M1 2AP
Send us your enquiry about any of our products or services and one of our team will be happy to deal with this.