Sudstech Permeable Paving in Dubai
Sudstech Permeable Paving Solutions Surrounds Dubai's Innovative Expo 2020 Village
Sudstech is proud to have had the opportunity to showcase our innovative and sustainable permeable paving solutions at the state-of-the-art World Expo facility in Dubai. With over five years in planning and construction, the site promises to be home to the Expo's sub-themes of Mobility, Sustainability, and Opportunity for years to come.
Sudstech was involved early in the design phase of the exterior project, creating a bespoke colour palette that was created specifically with the World Expo in mind, for the architects, Foster and partners to choose from. Our unique paving solution was selected for the project due to its impressive eco credentials and porosity value – which make it perfect for the environment in Dubai.
Alif – The Mobility Pavilion
Sudstech paving is made using resin, recycled rubber, and stone to combine strength, flexibility, and sustainability. Our product has been developed over 16 years of collaborative work with expert chemists. With two layers that are designed to bond together to create a single, flexible, and versatile paving system.
The sustainable credentials of the Sudstech system makes it the perfect choice for the World Expo – the largest and oldest international event on the planet: a festival for all to experience, explore, and become inspired. Sudstech paving is built to last, ensuring that it will remain strong and durable long after the festival is over, and the site adopts a new, useful role in the city of Dubai.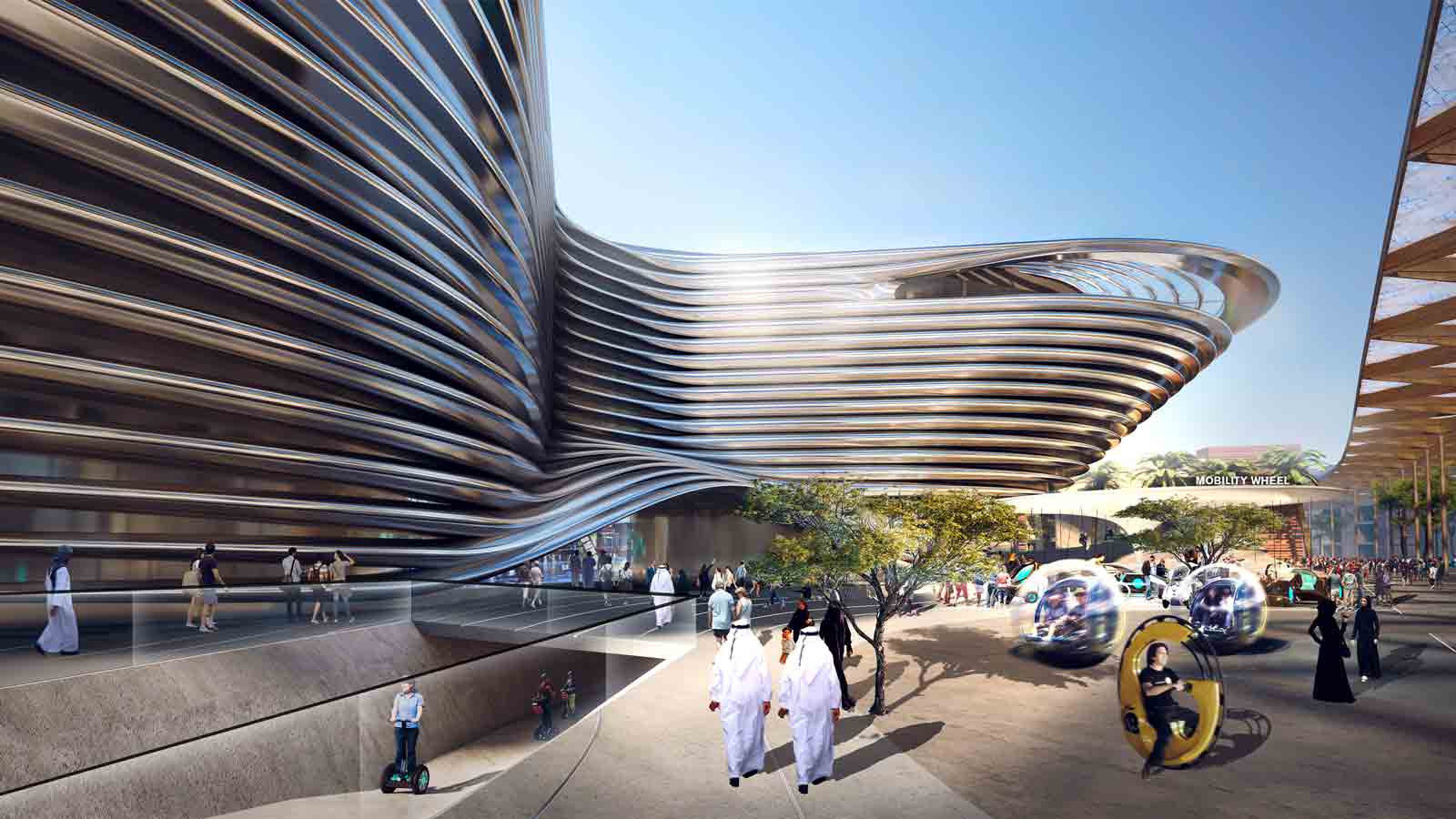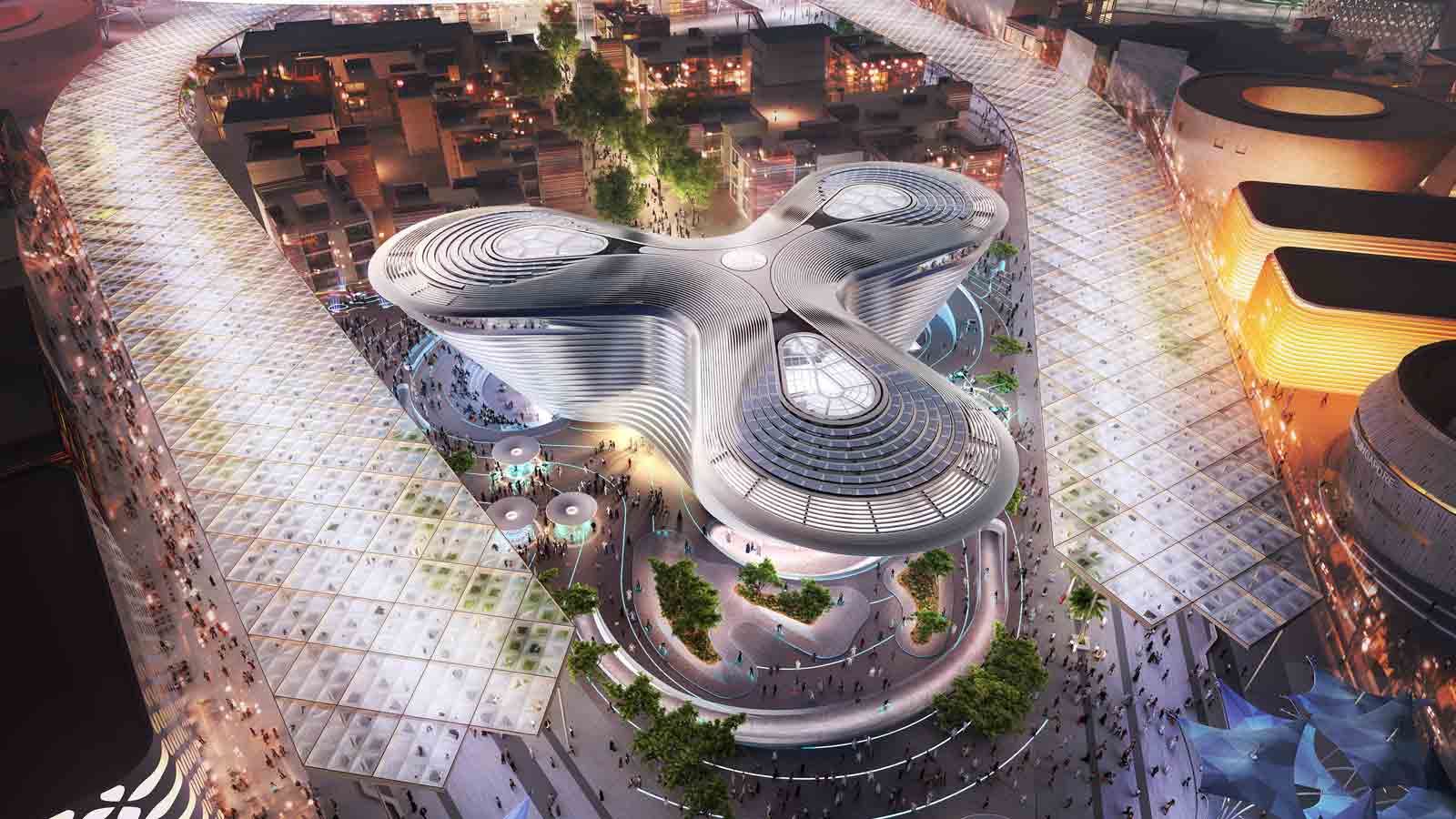 The flexibility and porosity (Sudstech is permeable to over 80,000 litres of water per m2 per hour!) contribute to the superior durability of the product. In addition, the innovative ability of Sudstech to agitate away fines and grit trapped within its surface makes it well-equipped to withstand the Middle Eastern climate and potentially harsh weather – including sandstorms – that may occur in the area.
All of these qualities contributed to the decision of planners, architects and site managers to incorporate Sudstech Paving Solutions into this incredible project. Here at Sudstech, we are thrilled to be a part of the first World Expo ever hosted in the region of the Middle East, Africa, and South Asia, which aims to showcase "the best examples of collaboration, innovation and cooperation from around the world."
About the World Expo 2020 Dubai UAE
Every five years one participating nation hosts the World Expo – where nations, multilateral organisations, businesses, and educational institutions come together to collaborate and share new ideas. This year's Expo showcases contributions from over 200 participants (including 192 countries from around the world). The Dubai Expo is scheduled to run for six months from 1st October 2021 until 31st March 2022.


Langford Direct Ltd, Piccadilly House, 49 Piccadilly Gardens, Manchester, M1 2AP
Send us your enquiry about any of our products or services and one of our team will be happy to deal with this.